Discover Maastricht: our host city
A lively Romanesque city in the Netherlands with an international character and edgy touch, Maastricht is easy to love.
'In the heart of Europe', bordered by Germany to the east and Belgium to the west, you will discover a historic city
with a focus on health, innovation and science.
Maastricht: cradle of hospitality
Apart from its extensive culinary and cultural offerings, you can see and feel the city's lively pavement cafés and vast array of catering establishments will make any visit a true celebration.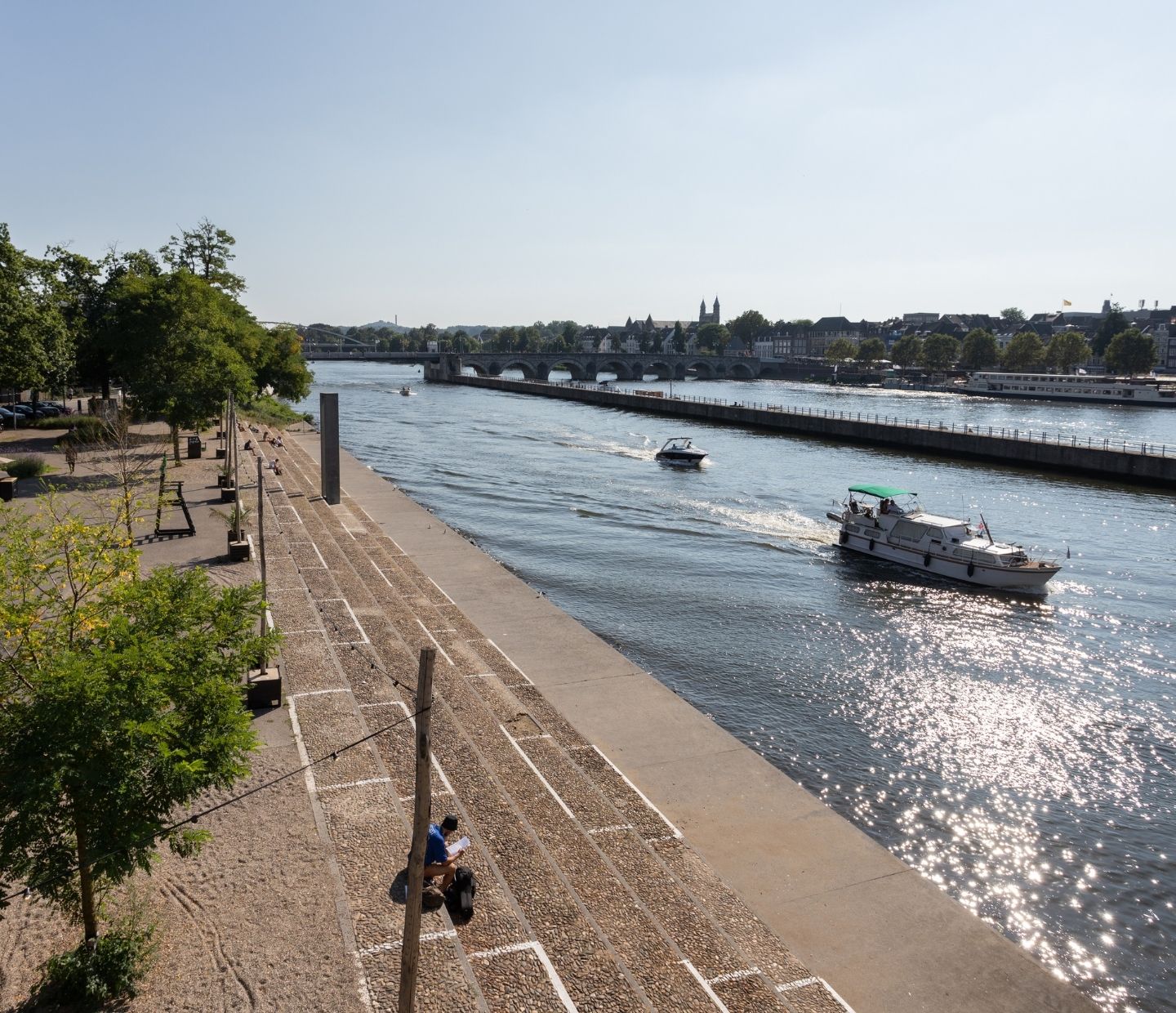 Outside of the world class Conference Centre at MECC Maastricht, the conference programme will let you discover the city,
including the Welcome Reception on Wednesday 14th June at Province House,
the historic location of the signing of the Maastricht Treaty.
Due to its central European location, Maastricht is easily accessible by train, car, and plane.
We strongly encourage our delegates in Europe to consider a sustainable transportation coming by train!
The Maastricht Exhibition & Congress Centre is the ideal meeting place at the heart of Europe
With a history stretching back some 2000 years, the Romans, Spaniards, French, and Germans have all left their mark in Maastricht. The result is a cultural melting pot with its own uniquely exuberant personality - a place where everyone will feel at home.
You can literally feel the city's rich history all around you, in its magnificent buildings, beautiful squares, and ancient churches.
Want to know more about sponsorship opportunities at the UFI European Conference 2023?
Contact our Director Sponsorship & Partnership and LATAM Regional Director: